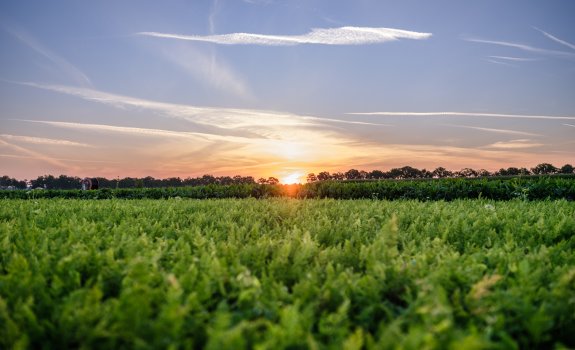 We grow, produce and sell vegetables and vegetable products to make a net positive contribution to the vitality of humankind and the Earth.
— Gerbrand van Veldhuizen, Managing Director
Already for 70 years, we have been selling and producing vegetables and vegetable products. Together with about 400 growers, we sow, harvest, process and sell our products. We supply industrial vegetables and vegetable ingredients for the canning, frozen and vegetable processing markets in Western Europe.   
We are a family business and from the beginning we have been growing vegetables by demand of our customers. We still do so today. And for many customers, we have been doing it for a long time. Satisfying their total needs or supplementing them. We align the cultivation of our raw materials with the process of our customers. This way, all the vegetables we grow will have a purpose. In any form; straight from the land, washed and cut or processed into juice, concentrate or fibre. The entire process is carefully fine-tuned within the chain.
Our broad customer portfolio allows us to find a destination for all the vegetables we grow. This is our way of dealing responsibly with the vegetables grown by the growers. Our acreage is spread across the Netherlands, Belgium, France and Germany. Our extensive database of plots allows us to optimally coordinate crops every year.
The processing of our vegetables is driven by customer demand. For the canning and frozen market, we wash and sort our vegetables before delivering them to customers. We cut and pack products for the vegetable processing industry, and for the ingredient market the vegetables are processed into juices, concentrates, fibres and purees. We make sure that all our processes are closely interacting with each other in order to turn everything that comes from the vegetables into food products.
We act as a partner in the chain for growers and customers. All of this is thanks to our years of experience, our large network, our agronomic knowledge and our mentality. We take care of business!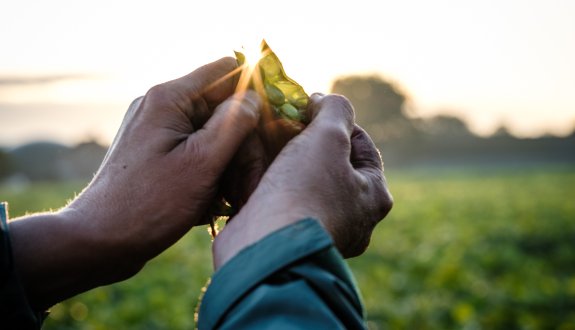 For future generations
As a family business, our conviction is that we are borrowing the company from the next generation. So, with that in mind, our aim is to leave everything in a better state than we were given it. And this is at the very heart of the choices we make.
Read our manifesto here